ABOUT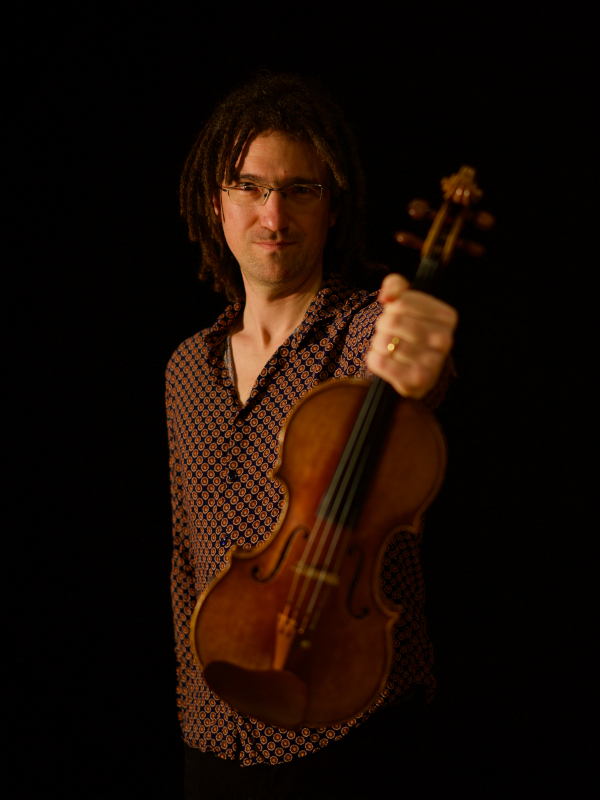 A member of the Basel Symphony Orchestra, Vincent Brunel has a multifaceted artistic approach, embracing a wide range of musical styles.
He completed his musical education with Gyula Stuller at the Lausanne Conservatory and was taught by Pavel Vernikov and Gabor Takacs. He has performed under conductors such as Simon Rattle, Colin Davis and Herbert Blomstedt.
In 2011 he received the support of the Nicati de Luze Foundation.
A passionate chamber musician, he regularly performs with Trio Nuori, which he founded in 2009. The trio has recorded two critically acclaimed CDs with the label Ligia: Castillon in 2013 and Renié in 2018.
In 2022, he joins the jazz ensemble Kaleidoscope String Quartet.
Inspired by figures such as Ivry Gitlis and Gilles Apap, he turned to traditional music, jazz and improvisation at an early age, sharing his music with artists from around the world.
A regular visitor of Irish sessions and folk dance events, he was also introduced to Indian music by Mukesh Jadav and Nicolas Delaigue, and to Mandinka music during his stays in Mali and Burkina Faso.
In addition to his activities as a classical musician, he performs alongside musicians from a variety of backgrounds, such as the jazz bassist Jérémy Bruyère, violinists Gilles Apap and Manuel Maïo, percussionist Alexandra Bellon, bandoneonist Michael Zisman, cellist Josep-Oriol Miro, accordionist Luca Fiorini, clarinettist Bruno Bonansea and kora player Adama Koeta.
Always open to explore new artistic horizons, he collaborated with the dancers of Ballet Basel, participating in the productions Robin Hood (2016) and Peer Gynt (2017-2019). Under the direction of choreographer Johan Ingmer he played violin, viola and Hardanger fiddle (traditional Norwegian violin) on stage.
In 2021, he recorded the score for Gaïa, an exhibition by the visual artist Julien Salaud at the Musée Mandet in Riom, with cellist Aude Pivôt.
He plays a violin by Patrick Robin as well as a quinton with sympathetic strings by Timothée Jean.
He has been teaching Irish music at the Musik Akademie Basel since 2021.
The year 2023 will bring him once again to the stage of the festival Les Échappées Musicales du Médoc, among others, and he will continue his projects with Kaleidoscope String Quartet, Duo Brunel / Miro and Geneva Camerata, to name but a few.